Technically, it's still fall for a few more days, so I'm going to wrap up my personal fall reading challenge! Here are some mini reviews of what I read November and December: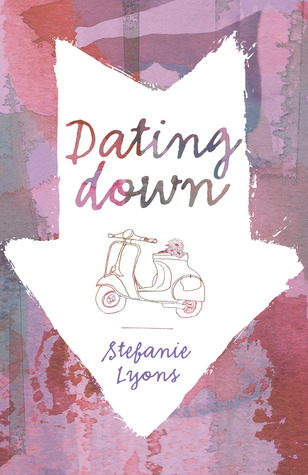 Author I know:
Dating Down
by Stefanie Lyons. I met Stefanie when we sat next to each other in a Story Studio Chicago class. She had just finished her MFA and had written this very book, but it was not yet published. This is a book told in verse, which stretched me a little since I don't read a lot of poetry. I liked the variety of poems, and how each word mattered to the tone of the page.
Book by a Favorite Author
Indecent Proposal
by Molly O'Keefe. This author writes consistently deep and engaging characters. The heat level in her books (meaning the degree of explicit sexy-times) is about my max, which is probably tame for some, but just a word there
if you're new to her or romance books
. She is an author who uses the romance wholly in the development and conflict with her characters. Her characters are always interesting and never one-note. Every book of hers I read seems better than the last. She takes a trope and destroys it. Or jumps on board and makes it work. This is a marriage of convenience book, and it's contemporary. And it works. Molly O'Keefe is awesome, ya'll.
Something New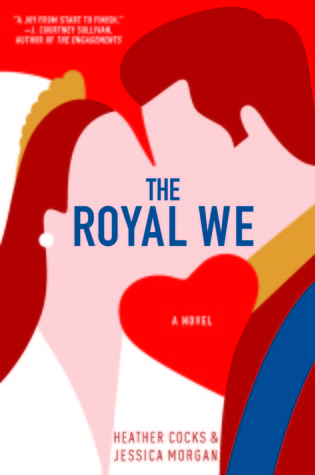 The Royal We
by Heather Cocks and Jessica Morgan. These are the authors behind the
Fug Girls fashion blog
, where the snark is focused on the outfit and not the wearer (take that, junky tabloids!). I've been following their blog for close to ten*cough* years,which seems crazy, but yeah. I trekked to Chicago's Printers' Row Lit Fest this summer to see them! The signing line was verrrry long, so I bought my copy later and now finally read it. Imagine Wills and Kate in England are Nick and Bex and Bex is American. This is a saga-of-sorts that follows their relationship from college, where Rebecca "Bex" Porter is an exchange student, through their royal wedding. The same feeling I had when I read Lauren Weisbergers' books (
The Devil Wears Prada,
and
Everyone Worth Knowing
) cropped up when reading this. Call it chick lit with pop culture savvy. I want these ladies to keep writing books. They also wrote two YAs which are fantastic!)
A Holiday or Seasonal Book
Unwrapping Her Perfect Match
by Kat Latham. I sneaked in this freebie by a writer at my same lit agency. This is set in England and part of her rugby romance series, but it's a stand-alone novella that doesn't require reading the rest of the books. But you should, obviously! I remember when she was putting this book together, she asked readers to vote on her blog between different covers. I love feeling a part of things!
These next two don't fit any of my reading challenge categories, but I read them so they count!
Shadowshaper
by Daniel Jose Older. I listened to the audiobook version, which I highly recommend. the narrator is fantastic and brought the characters to life. This is urban fantasy YA with beautiful imagery of shadowy spirits using New York City's art and murals and music to communicate. It's a super cool concept told through the eyes of teen Sierra and her group of friends in Brooklyn. And it's a series! I am so on board. It's funny, creepy, haunting, and a lot of fun.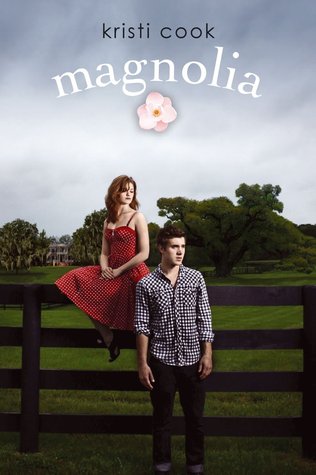 Magnolia by Kristi Cook. I've had this on my To Read list for awhile and found it on a library trip (where I was supposed to be returning books, but you get how that goes). A sweet but not shallow YA romance that's like reverse Romeo & Juliet--two southern families bound by generations are ecstatic to join up a son and daughter who are "meant to be" ... to everyone but the two who are pressured to get together. When a hurricane rolls through their small town, the two must rely on each other to stay safe and take care of the family farm.
A few more:
How to Lose a Bachelor by Anna Banks
, a sweeter and funny romance from Entangled related to a reality show competition, and
What I Thought Was True by Huntley Fitzpatrick,
a YA contemporary about a sleepy beach town and the help vs. the wealthy. This took me awhile to get through (I think I started it over the summer), but it's a lovely book with some beautiful characterization.
That sounds like a lot of books! A few I started months ago and only now finished, and I also had ten whole days off in November to get caught up with reading and writing projects.
What have you read lately? Are you planning any reading challenges for 2016?