Welcome to What's Up Wednesday, a blog hop to check in with other writers. See
Jaime Morrow's blog
for details.
What I'm Reading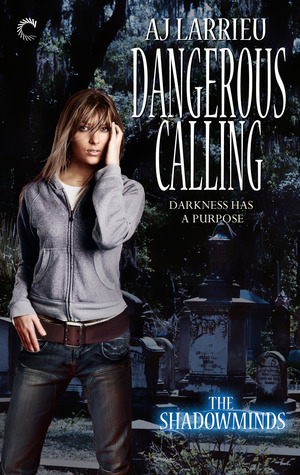 image: Goodreads
I finished a holiday romance
Sleigh Bells in the Snow
which was nominated for a Romance Writers of America RITA award this year. It got me in a sufficient holiday mood.
Now I'm reading an agency-mate's urban fantasy
Dangerous Calling
by A.J. Larrieu. The first book
Twisted Miracles
was an excellent start to a series, setting up the world of shadowminds and exploring Cass' past. I used to read a lot of UF, and the world building here is really good with some unique takes on fantasy elements I hadn't seen before.
What I'm Writing
I'm on a break after Nano to catch up on reading and holiday stuff. I have a few different projects to choose from, so deciding what to tackle next.
What Works for Me
Speaking of that time off ... I spent almost the entire last year working on two different manuscripts on and off, so it's strange to not be working on something. My brain goes into story mode daily, so I can't really shut it off. I just want to be really mindful on what I take on next, so I'm giving it time.
What Else is New
photo credit: Stephanie Scott
Holiday shopping, wrapping, planning! I need to mail stuff and I'm getting together with my Mom early this year so I have days not weeks.
Friday was my RWA chapter's holiday party. The picture shows me with two writers from our smaller critique group--the third couldn't come. We have a little program time to acknowledge people's accomplishments and contributions. Really good stuff this year--multiple book deals for our members, with Big 5/NYC, small press, and some self publish successes. Contest wins, and Nanowrimo conquerors. Also, we recognize those who serve the chapter.
What hits me every time is none of these people are not busy. Everyone has families, many have full or part-time jobs, and other commitments. Writing is what they love and they make time. Serving the organization is all on top of that.
Tell me how your week is going! And please check out the other
What's Up Wednesday posts
!