Friday Friday Friday! Are you as energized by September and the upcoming fall season as I am? Even though school semesters no longer define my life, I've always looked forward to fall.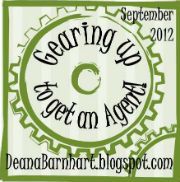 Thanks to everyone who visited my blog this week for
Deanna Barnhart's Gearing Up to Get an Agent
(GUTGAA) blog extravaganza. Thanks to you, I crossed 200 followers! I've really enjoyed connecting with so many friendly and inspiring writers.
To show my thanks, I'm hosting a giveaway! I have a shiny new signed copy of CATCHING JORDAN by Miranda Kenneally.
Here's your chance to read this before her second book comes out next month: STEALING PARKER, which isn't technically a sequel but takes place in the same story universe. See the end of this post for the entry form.
Besides GUTGAA, I threw my pitch in for
Brenda Drake's Pitch Madness
and also sent forth an entry for
Cupid's Literary Connection's Come and Get It (CAGI) contest
. These host bloggers really make a difference for a lot of writers aspiring to be published. Please check them out and show some comment love!
Writing Contest Opportunity!
To all you writers looking for feedback on your work and hoping to land an agent, please consider submitting your work to my Romance Writers of America chapter's
Four Seasons contest
(deadline Sept. 15). Your story needs to have some romantic aspect to it, for Young Adult the romance can be more secondary. Your entry will be read by at least one published author (there are some great ones in the chapter), and finalists will be read by an agent AND an editor familiar with each category. The YA agent is Sara Megibow, who's a pretty big name (and Miranda Kenneally's agent). I would so enter this contest if I could!
A fee is required for entering, which can deter some people. Let me share this: I've entered two RWA contests this year and was impressed by the detailed feedback sheets I received from the judges. For the second contest I entered, I finaled and am waiting on results. That feels good! Finaling (and winning) contests are great to add to your agent query letter, especially if you are low on writing credentials. The fee goes directly to the chapter so they can continue to host events like this to give writers access to the publishing industry.
a Rafflecopter giveaway